The mystical is a permanent source of inspiration for Hamburg-based photographer Rüdiger Glatz, whose images have an ethereal quality, almost like a moment caught in poesy. Instead of pursuing an aesthetically pleasing composition, he prefers to follow authenticity, where his subjects acquire their reality through his experiences. Indeed, in the series Embodying Pasolini, Rüdiger conveys the world of Italian poet, playwright, journalist, painter, and director Pier Paolo Pasolini through the interpretive performance of the English actress Tilda Swinton and French artist Olivier Saillard. Soft, wistful black-and-white portraits pay homage to Pier's Neorealistic films and narrate artistic movements in a new way in his series On PPP.
The distinction between photography and fine art is thin in this creative's works. Take the online installation Addicted2Click, for which Rüdiger has collected an archive of images from his everyday life and plays them as a slideshow, creating a film-like sequence in which the combination of motifs is left to an algorithm. He does not control the resulting visual collage but adds to the feed daily. For a video piece on a physical installation dealing with the online installation´s DNA, Rüdiger managed to win over musician Nils Frahm, who provided his track Black Notes from his album Empty . We had a brief chat with this multitalented artist. 
How did you get into photography? 
My enthusiasm for photography began in my childhood when I developed negatives from the Second World War with my father in our darkroom at home in the 80s. However, my conscious involvement with photography only began around the year 2000. Photography is a valuable medium to capture and express my experiences and perceptions. Often, my camera opens doors to fascinating places and events. 
"Photography is a valuable medium to capture and express my experiences and perceptions. Often my camera opens doors to fascinating places and events."
Born in Heidelberg, Rüdiger Glatz moved to Hamburg to pursue his career in the visual arts. The artist and photographer focusses on conceptual imagery in the fields of portraits, features, and architecture. He has showcased his works all over Europe, including the Palazzo delle Esposizioni in Rome, Barlach Halle K in Hamburg, and Palazzo Gianfigliazzi, Florence, among others.
Rüdiger is a big fan of camera-lens combinations that suit individual moments or entire projects. Through his photographic approach, he is able to instill emotions in the stills.
You say that mysticism and daily life are the main themes of your work. Can you explain?
Mysticism and everyday life are main themes of my work because they raise fundamental questions like "who am I?", "where do I come from?", and "where am I going?". My photography focusses on emotions and spiritual aspects in my daily life, which fills me with joy. Despite my Christian upbringing, I now see "God" as a unifying energy that represents all being. My series, Universum and Everyday, which can be seen on my website or through my online installation addicted2click.com, best reflects this perspective.
What kind of people arouse your interest?
I am interested in people with a clear attitude and personality, who often have a fascinating life journey behind them. These characters inspire me.
What is a good photo? Your best so far?
A good photo is one that evokes emotion and tells a story. What exactly is a good photo, however, varies from person to person and depends on the individual's understanding of art.
You are on the road every week for work. How do you live while travelling?
As someone who is constantly on the move, I prefer to travel light and with my eyes open. I enjoy the stopovers and meeting people who consider these places home. When choosing my accommodation, I prefer simple, functional accommodation with reasonable prices. A clean room, a comfortable bed, good Wi-Fi, and a workspace are important to me.
Find out more about Rüdiger Glatz and his work at ruedigerglatz.com
Photography: Rüdiger Glatz 
Linda Boeing, Co-Founder BHÃVA
»I get inspired meeting exciting new people and feeling connected to the community. These interpersonal connections have become especially important to me after more than two years of the pandemic.«
Meet the People
of porter.
In our collection of portraits, we've followed visionary individuals into the proverbial rabbit hole to find out how they live, dream, and work. Find out how they're transforming the field they are in or take things in a completely new direction, what it takes to make it, and how believing in the idea and yourself is the cornerstone to achieving your goals.
All
Arts
Music
Style
Culinary
Health
All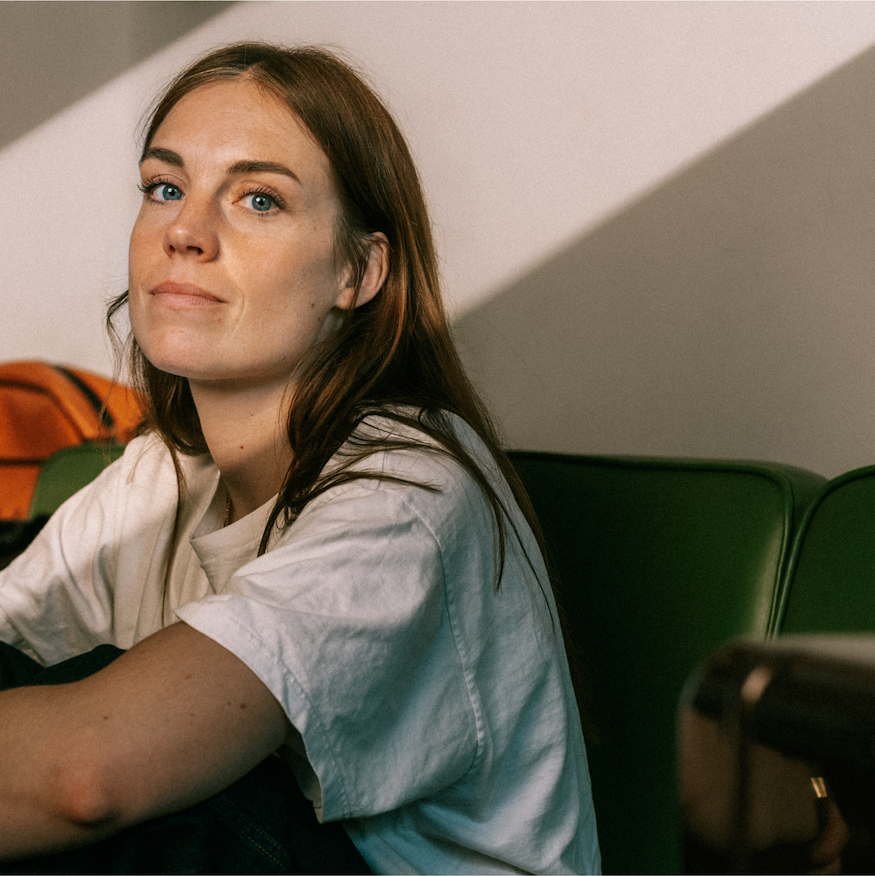 The travel enthusiast brings the verve and color of Venice Beach's skateboard culture to suitcases.
Read full article

→
Arts
Music
Style
Culinary
Health
Join the Porter community and get learn more about our latest openings, events, and membership offers.