"Life consists of fractions. It is made up of countless moments that make it one big picture. Fractions are made up of milliseconds–so wonderful and yet so rare," says Maximilian Pohler. The Leipzig-based photographer who started his career in travel and landscape imagery is in love with the ability of this medium to capture a moment of magic and let it live forever. It's his ability to frame the unscripted moments, primarily in warm tones, using high contrasts and grain as stylistic devices that takes us, the viewer, on a journey of with him.
In 2022, along with two of his friends, Max co-founded "Canvasmap", a platform for emerging and established photographers from around the world to sell fine art to a global market. With an underlying theme of sustainability, the collections on offer showcase how precious the environment is through many nature-themed images as well as other motifs. Max also entered the NFT space in 2021 and he's featured on SuperRare, one of the most exclusive marketplaces for NFTs. We had a chat with him about his home city, the digital art space and more.
What makes Leipzig so special? Why can you let off steam better here than anywhere else?
Leipzig is my place of retreat. Between all my Europe-wide jobs, I love coming back home to my friends. Also my family lives close by. It keeps grounded and helps me clear my head. I don't like the idea of anonymity in a city. Leipzig is big enough for variety and diversity, but small enough that you know each other in the café next door or end up shaking hands with the city's most important opinion leaders. The city is also super green. It has many lakes, a great café culture, a rich cultural life and short distances that are easy to bike. I don't need an hour to get from A to B, which would bother me for example in Berlin.
"For an artist, of course, this new kind of autonomy is priceless – to be able to fully concentrate on an artistic outcome and be paid for it gives artists a whole new freedom. I see great applications for digital ownership in the future."
Max has worked with renowned brands like Mercedes Benz, Porsche, Cupra, Adobe, Canon and many more. His keen interest in innovation led him to finish his master's degree in innovation management at the TU Chemnitz. As a storyteller, Max loves sharing his cinematic pictures on Instagram and has amassed a dedicated following for his unique style.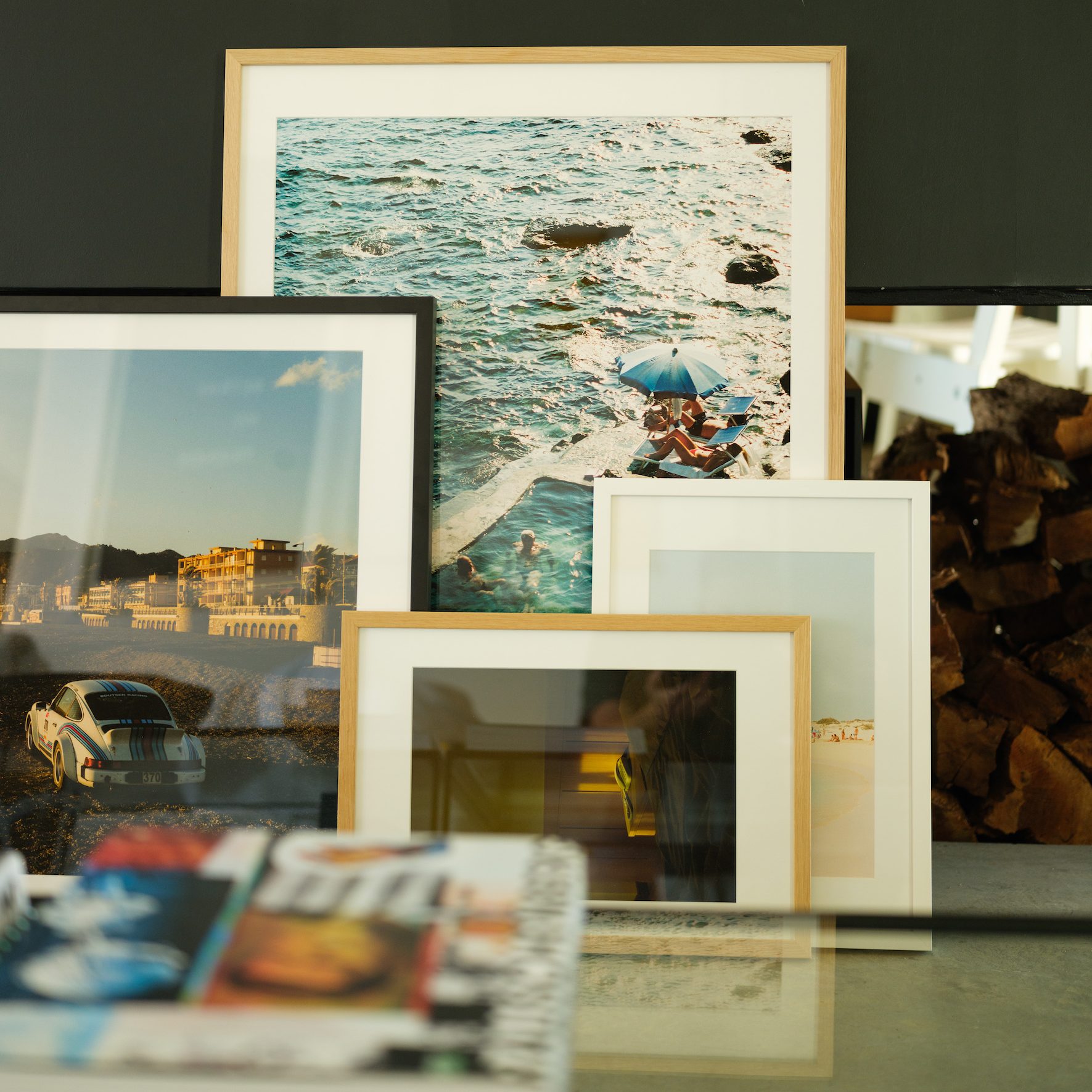 As a travel and lifestyle photographer, which places have inspired you the most?
I started in travel and landscape photography. In 2017, I did an Interrail trip with one of my best friends and fell in love with all of Europe. Everything is so close together, yet there is a high diversity of culture, landscapes and emotions in the different countries. I opened an Instagram account and documented everything. I was addicted to travelling and used every possible free time during my studies. I got a lot of new followers, but the fun of travelling and exploring wore a little thin.
Six years later, I'm enjoying travelling again, mostly on business for campaigns in southern European countries or sometimes just with my analogue camera. But without pressure and more to clear my head. In doing so, the Portuguese culture and landscape inspire me again and again. I can switch off there like nowhere else. Everything is magical – the weather, people, cuisine and the vastness of the sea. One place on the west coast is very special to me: Praia da Adraga. Only a narrow one-way road leads for kilometres into this bay. In the morning, the occasional local surfer plunges into the cold sea, and in the evening, you sit in the world's best fish restaurant, right by the sea. It is truly inspiring.
How do you recognise opportunities for good photos?
It's a feeling that you've built up over the years and the ability to subconsciously "screen" your surroundings. I always say to friends that I look at the world in "frames", as if I were looking through the viewfinder of my camera at any given time. Beauty, of course, is all around us. It just needs to be captured. But when it comes to the very small moments, the milliseconds, the fractions…sometimes you have to be lucky enough to be in the right place at the right time.
A few weeks ago, I was photographing Hans Zimmer at the Cannes Film Festival. The client wrote to me saying that he was a little ill and not in the best of health, so he might not want to do the shoot. However, it turned out that he was in great shape. In one frame, Zimmer joked with a friend, which allowed me to take one of the best pictures of my career. You must be able to assess situations, anticipate what might happen and be quick.
Are your photos available as NFTs? Where do you think the NFT hype is heading?
I came across the NFT space through the historic sale of artist Beeples' work, "Everydays – The First 5000 days". He sold the first 5,000 artworks, bundled as a complete artwork for $69.3 million. I've been involved with NFTs since early 2021, initially as a collector and trader only, before putting my own art up for sale. At that time, there was a bit of a gold rush atmosphere as many new projects came to the market out of nowhere and were bought by all sorts of collectors.
I bought NFTs from the first collections available on the market "Opensea". I could not fully appreciate the potential at that time, which is why I resold the collections for a relatively small profit, which today would go for at least six figures.
I spent a lot of time building up the community to find the right collectors for my art. For an artist, of course, this new kind of autonomy is priceless – to be able to fully concentrate on an artistic outcome and be paid for it gives artists a whole new freedom. I see great applications for digital ownership in the future. We are in a time of exponential technological progress. Fifteen years ago, we were looking at flip phones. Now we are looking through VR glasses and dealing with artificial intelligence. For many, this progress is hard to grasp and who knows what the future will bring. However, my studies in innovation management have taught me to come aboard at an early stage, especially if they are linked to the digital world.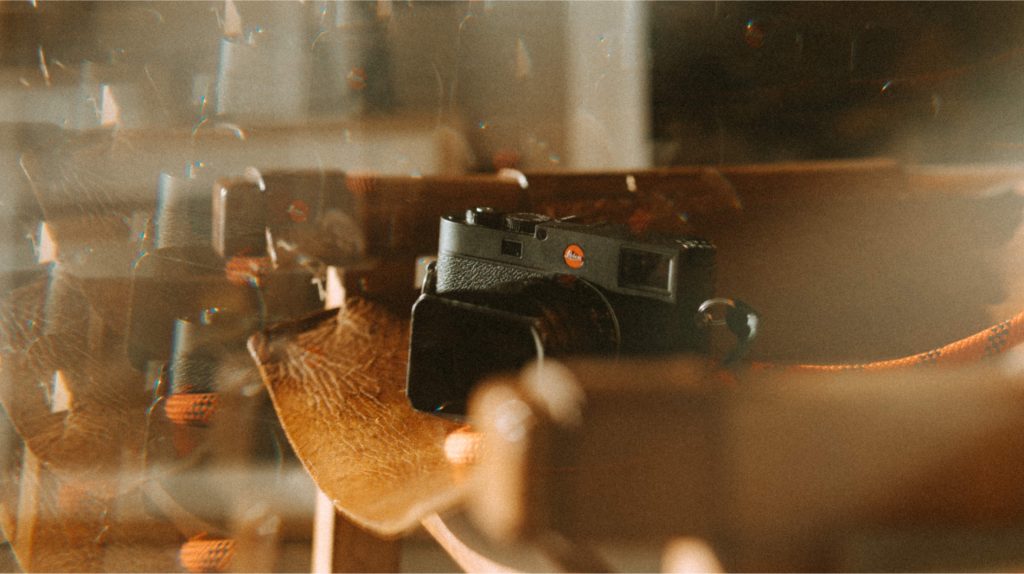 You also run the "Canvasmap" platform. Tell us about it!
"Canvasmap" is a labour of love. With my two friends, Carl and Dung, we started with offering high-quality canvases in 2020. For us as a team, community is paramount. During the rebranding process, we looked very closely at what was important to us. Since November 2022, Canvasmap is a fine art collective. We seek the most creative photographers worldwide. It's not the number of followers that matters, but the quality and uniqueness of the photographers. Every single one of them tells his or her own life story with their photos.
So, we're an online gallery that offers an exclusive selection of art prints by emerging and established photographers. Curation is extremely important to us. In keeping with the origin of our brand name, it is imperative to have a wide variety of artists. From Germany to Australia and Brazil, our goal is to constantly expand the Canvasmap family and tell the stories of cultures and places around the world. The goal is for customers to get exclusive curated art at fair prices, a unique selection of artists and local suppliers, and ready-to-hang artwork. All under the premise of a sustainable footprint.
We are constantly developing. New artists, new content ideas for social media, we are now also looking for physical galleries, hotels and cafes all over Germany and Europe where our art can find a place. Our production in Düsseldorf, London and the USA is handmade. Each real wood frame is completed with the 308-gram Hahnemühle Photo Rag fine art paper and complemented by a 2mm passe-partout and museum glass.
»When you grow up in Berlin, there is always a close bond with the local music and creative scene, unless you walk around blindfolded."«
Meet the People
of porter.
In our collection of portraits, we've followed visionary individuals into the proverbial rabbit hole to find out how they live, dream, and work. Find out how they're transforming the field they are in or take things in a completely new direction, what it takes to make it, and how believing in the idea and yourself is the cornerstone to achieving your goals.
All
Arts
Crafts
Style
Culinary
Health
All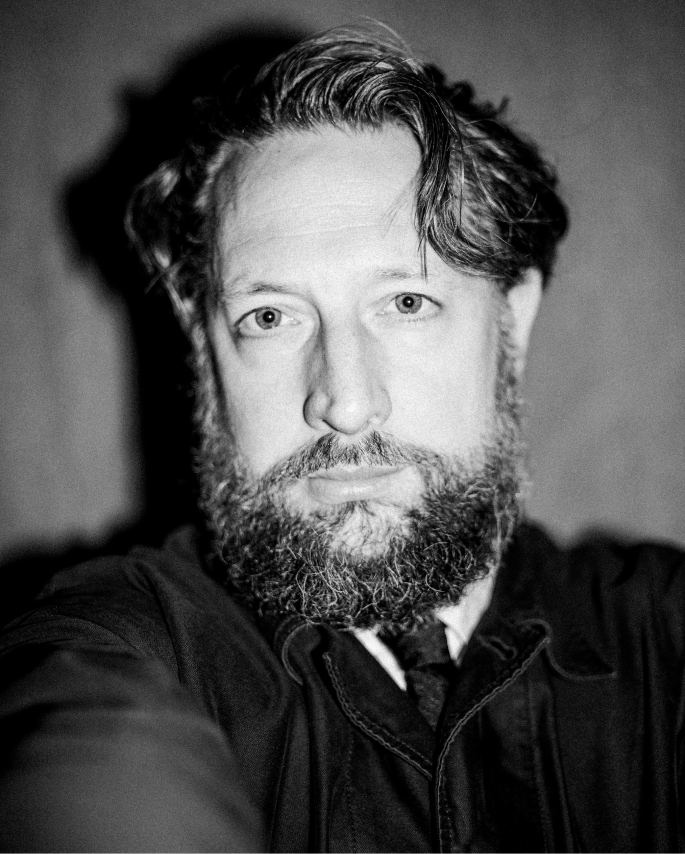 The photographer´s images have an ethereal quality to them, like a moment caught in poesy.
Read full article

→
Arts
Crafts
Style
Culinary
Health
Join the Porter community and get learn more about our latest openings, events, and membership offers.