Name
Alexandra von Frankenberg
Profession
Fashion & Interior Designer
Location
Munich, Germany
Link
"Unexpected but firmly rooted in practicality" is how Alexandra Frankenberg describes her interior design style. It's also a fitting description for this multitalented creative force, who not only has a successful fashion label, Amsel and design brand, Studio Frankenberg, but also works on set design, product design, and illustrations.
For Amsel, Alexandra channels her years in New York in the fashion industry to update traditional Bavarian costumes, such as dirndls and lederhosen, to give them a timeless elegance and a splash of couture. For Studio Frankenberg, the Munich native relies on color and whimsical accessories to tell stories in the space. Oh, and did we mention she also designs chic smoking accessories for her husband's start-up, Auriey? Alexandra is proof that creativity knows no bounds. We had a brief chat with her…
Tell us a little bit about your career path.
After working in various fashion editorial departments, I had the feeling that I didn't just want to write about fashion. In my first years of branching out on my own, my attention and passion belonged to fashion. I founded my label Amsel, which required all of my attention at the beginning. When we had successfully built up the brand, I started taking care of small interior projects on the side. Increasingly, I felt the need to focus on design and ended up founding Studio Frankenberg. It may sound strange, but to be honest, the studio is something of a Corona baby. The long period of time during the pandemic made me realize, "If not now, when?" It was the best decision I could have made.
"Although the approach to developing a fashion collection and designing a home differs, there is one commonality: both require a high level of creativity, attention to detail, and the ability to understand people's individual tastes and needs."
A perfectionist, Alexandra studied at the Esmod fashion school in Munich and went to New York in 2005 to do internships in all kinds of fashion areas. She even waitressed in a Bavarian restaurant in traditional costume, of course. She returned to Esmod to teach and shortly thereafter, moved to Berlin to start a master's degree in design.  
Alexandra is an all-rounder: fashion, interior design, set design, and product design for smoking accessories.
How does a successful fashion designer switch to interior design?
I've always had a soft spot for interior design and the métier was, after all, part of my education. During Corona, we were able to use the time well to restructure Amsel from scratch—such a thing is almost impossible when the business is running. Consequently, I was able withdraw from many operational processes and I now work primarily as a designer. This left me with enough time to throw myself into my new old passion, interior design.
How does developing a fashion collection differ from designing a house?
When it comes to developing a fashion collection, it's all about colors, fabrics, cuts, and my style. It'about bringing personality and character to a garment and creating a visual message. When it comes to designing a home, we get into the realm of spatial design. This is about creating a functional and aesthetically pleasing space that meets the needs and preferences of my clients. It's about combining form and function to create a harmonious environment in which my clients can live and feel comfortable. Although the approach to developing a fashion collection and designing a home differs, there is one commonality: both require a high level of creativity, attention to detail, and the ability to understand people's individual tastes and needs.
What advice would you give to anyone who wants to start their own creative business?
First, be brave and believe in yourself. Pursue your passion with determination and don't let doubt stop you. The creative industry can be challenging, but there is nothing more fulfilling than doing what you love. Second, build a strong network. Connect with like-minded people, seek mentors, and share ideas with other creatives. The network you build will not only provide you with valuable support, but also open doors and create new opportunities. Last, but not least, remember that in addition to your creativity, you also need to have a certain amount of business acumen and financial responsibility. Find a balance between your lust for creative work and the necessary attention you need to give the business aspects. That way, you can successfully turn your creative passion into a thriving business.
What does your typical—if there even is one—week look like?
Well, there is no typical work week for me. Every week is exciting and brings new challenges. But let me give you a little insight anyway. Mondays, the first thing my husband and I do is to discuss the kids' schedule: what's happening at school and in the kindergarten. After that, I meet with my team. We discuss the to-do lists for Amsel and Studio Frankenberg. It's important to discuss all the details to make sure we are well prepared and nothing falls behind.
But as I said, every week brings new adventures. I may be in meetings with potential clients to discuss new projects or in my studio creating new designs or selecting materials. The exciting thing about my work is that it never gets boring. Every week is different and offers a lot of variety. There are always new ideas, challenges, and opportunities to explore. This keeps me motivated and ensures that I'm always enthusiastic about what I'm doing. So, to put it in a nutshell, there really is no such thing as a classic work week for me. And that's exactly what I love about my work—the variety and unpredictable adventures that constantly inspire me.
Rory Kirk-Duncan, Co-Founder Super Super Markt
»In recent years, we've seen a big trend in the popularity of figurative painting across our industry. I expect this to continue, but also further interest and experimentation with new technologies, in the realms of AI.«
Meet the People
of porter.
In our collection of portraits, we've followed visionary individuals into the proverbial rabbit hole to find out how they live, dream, and work. Find out how they're transforming the field they are in or take things in a completely new direction, what it takes to make it, and how believing in the idea and yourself is the cornerstone to achieving your goals.
All
Arts
Design
Style
Culinary
Health
All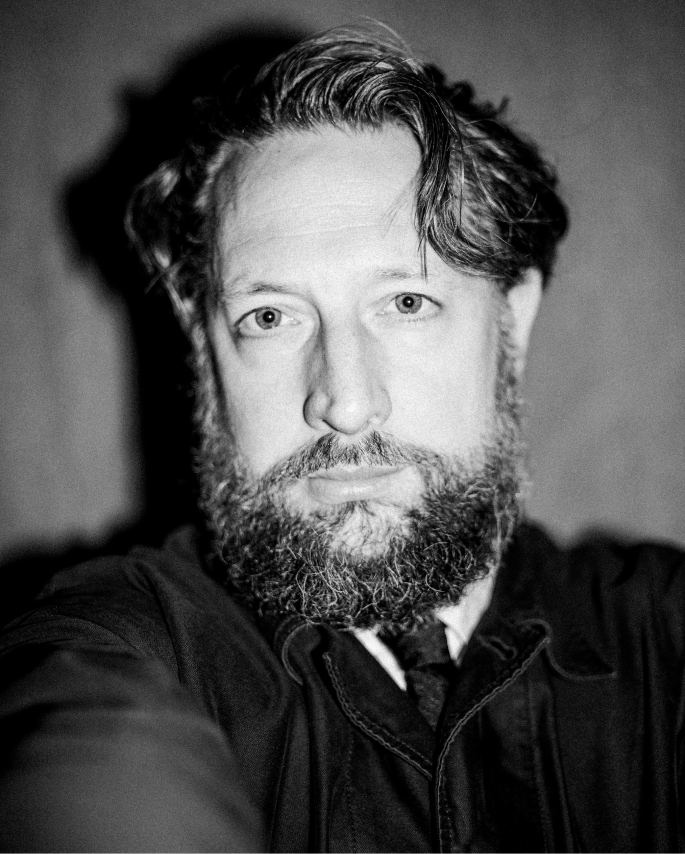 The photographer´s images have an ethereal quality to them, like a moment caught in poesy.
Read full article

→
Arts
Design
Style
Culinary
Health
Join the Porter community and get learn more about our latest openings, events, and membership offers.