Profession
Photographer & Founder Art meets Education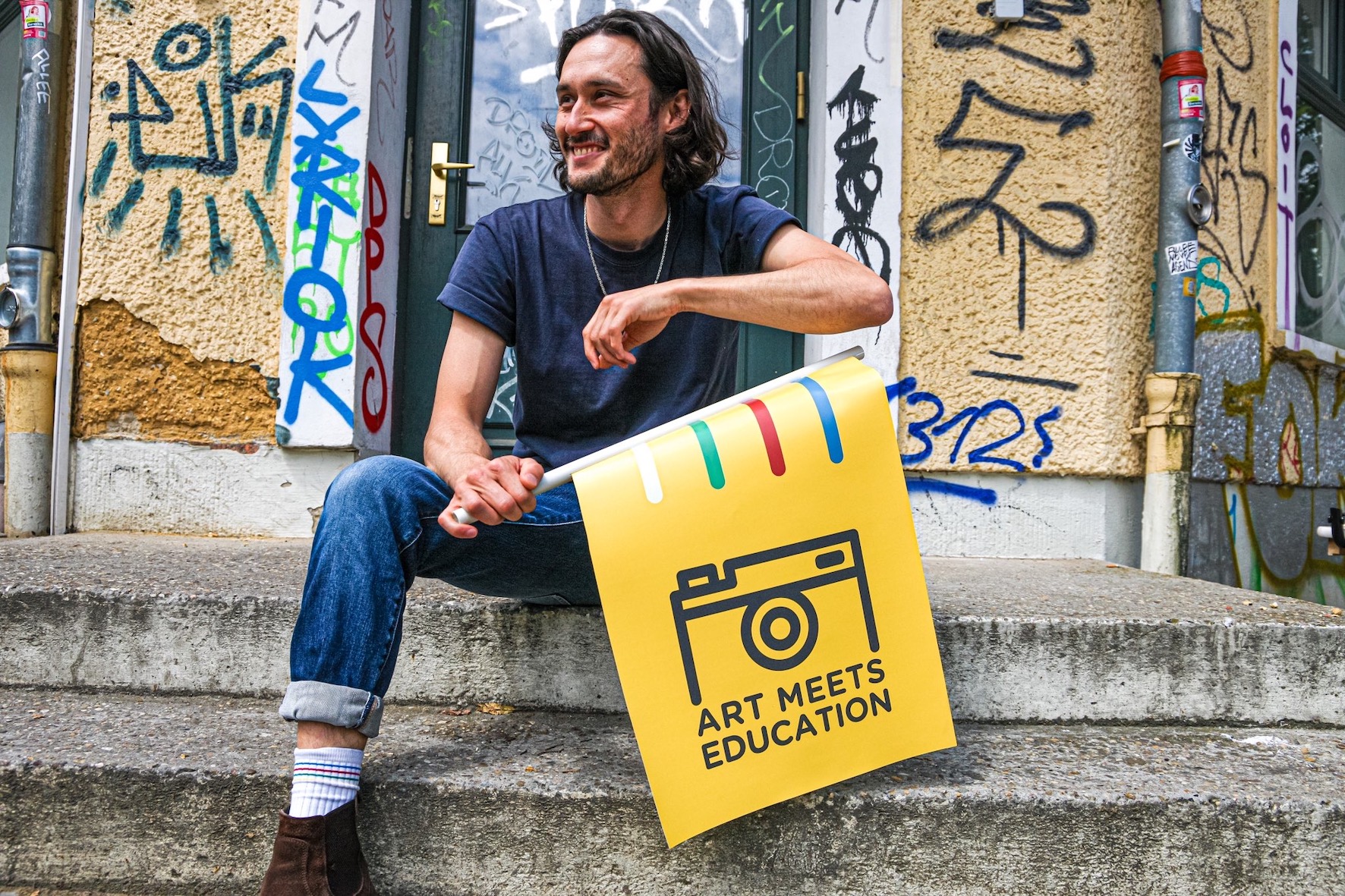 As a freelance photographer, Nico Klein-Allermann has regularly travelled to and documented socially and structurally disadvantaged fringe groups around the world. His German-Filipino roots meant that a lot of his travels involved going to the Philippines where he was struck by the plight of the street kids. It led him to found Art Meets Education (AME) in Manila in August 2016. It is an purposed business that enables children to fund their own education through photography, which AME sells online.
Today, Nico has built a sound team on the ground in the Philippine capital and has set up an office in Berlin. He plans to take the successful AME formula to other countries as well. Nico's own photography feel authentic, a moment that is unaltered and take you on a journey through time and space. For someone who started taking photos with a tic tac box as a child, Nico sure has come a long way. We chatted with him about AME and his hopes for the future.
How do you live and work?
I live in Berlin in a two-room flat in an Altbau (old building). The style is quite minimalist, as too many frills somehow distract me. You will find design and functionality in my flat. Since everything has its place, it frees up capacity in my head that I can then use in other ways. But since my daughter is born, everything changes every day anyway. Nevertheless, I like order and when everything has its place, both at home and in the company.
I can work well everywhere—whether in the office, on the train, or at home. I put on some music, light a candle, and then am off into a tunnel. I love these phases of work because you get a lot out of them. I used to think you work a lot when you're on the road a lot, but now I believe in working smart, not hard. At the moment, the Art Meets Education (AME) team is growing steadily. Since I still do some of the onboarding myself or am involved in the development, there are more meetings than efficient work. That's why I think it's very important to handover areas early on to create trust and bonding. I can see how the purpose of AME spills over to the staff and that is the best motivation. No money in the world can replace that.
"When I was back in the Philippines taking photos in the community, a child in school uniform walked past me. Another child was playing on a rubbish dump one street away. It was clear to me then that I wanted to put my energy and knowledge into social entrepreneurship."
From an early age, Nico Klein-Allermann commuted between two worlds: Germany, the country where he was born and grew up, and the Philippines, where his mother hails from and he often travelled with his family. Nico studied photography and educational science. After his studies, he initiated the first project within the framework of Art Meets Education in Olandes Marikina, Manila.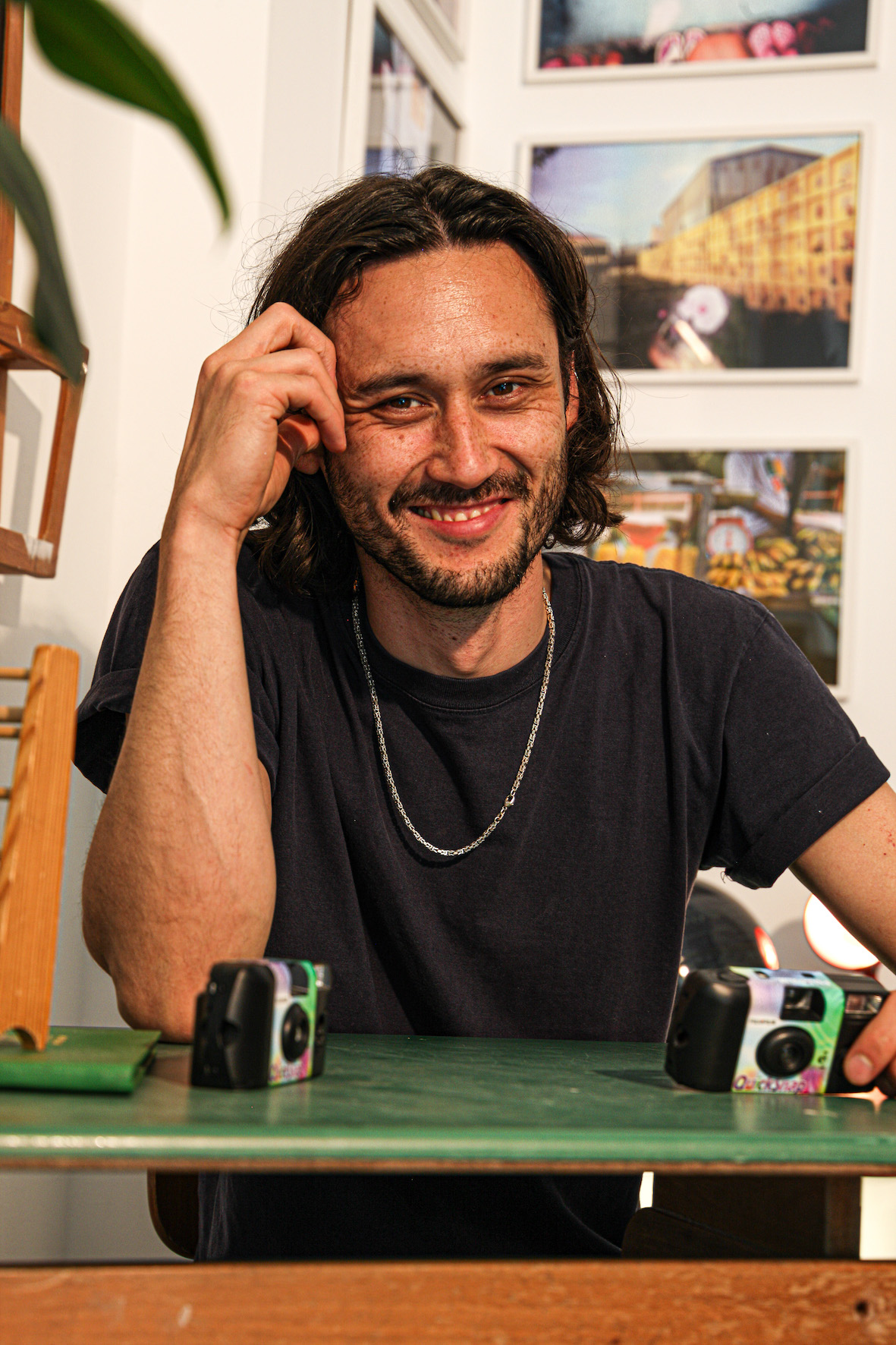 There are no judgements in Nico's expressive imagery, just the reality. He is always looking behind the façade to showcase the multifaceted breadth of his world.
How did you come up with the idea to start Arts meets Education?
Every year, I've visited the Philippines for six to eight weeks. I played a lot as a child in the community where we are active today and was very close to the boys there and their families. There was a young boy, Jonny, maybe aged six or seven, who always sold barbecue. I went to school, and he sold barbecue. When I graduated, he was still selling barbecue. It went on like that and I thought, "That can't be. Then when I was back in the Philippines taking photos in the community, a child in school uniform walked past me. Another child was playing on a rubbish dump one street away. It was clear to me then that I wanted to put my energy and knowledge into social entrepreneurship."
What do you want to achieve with your association? Where do you set your focus?
We are a solid team, that is very important to me, because AME stands and falls with the team. The top priority is to sell the artwork to be able to finance schooling. AME is a bootstrapping startup and we have 67 kids in our charge for 12 years. We will fund another 20 kids for the next 2400 months of school at the end of 2023. It's why we have funding pressure and are focussing on D2C sales via the online shop and events. In parallel, we will continue to develop AME and work on the next project countries. We are planning to go to other countries in cooperation with partners. The concept is transferable to all children in the world, as every child has a unique creativity. 
A second dream of mine is to curate a photographic documentary on the development of the world through the eyes of kids in 15 to 20 years. Imagine that, from 10-15 nations, we get a documentary about the development of the world from a child's point of view. This naive view is already the one we should listen to because the most complex seeming global problems are easy to solve. The next 20 years will be decisive for the future of children!
What stories have had the greatest impact on you over the years?
I was particularly touched by the story of Jeymee Sison. She desperately wanted to go back to school and applied to our project. At the age of 11, she was too old. She had been living and working on the streets for a long time, and her sister was already involved in the project. But she did not give up and assured us that she would not skip school. Today she has the best attendance, is one of the best students, and she photographed one of our bestsellers. Her picture of a hand forming a heart has helped pay for many others to go to school.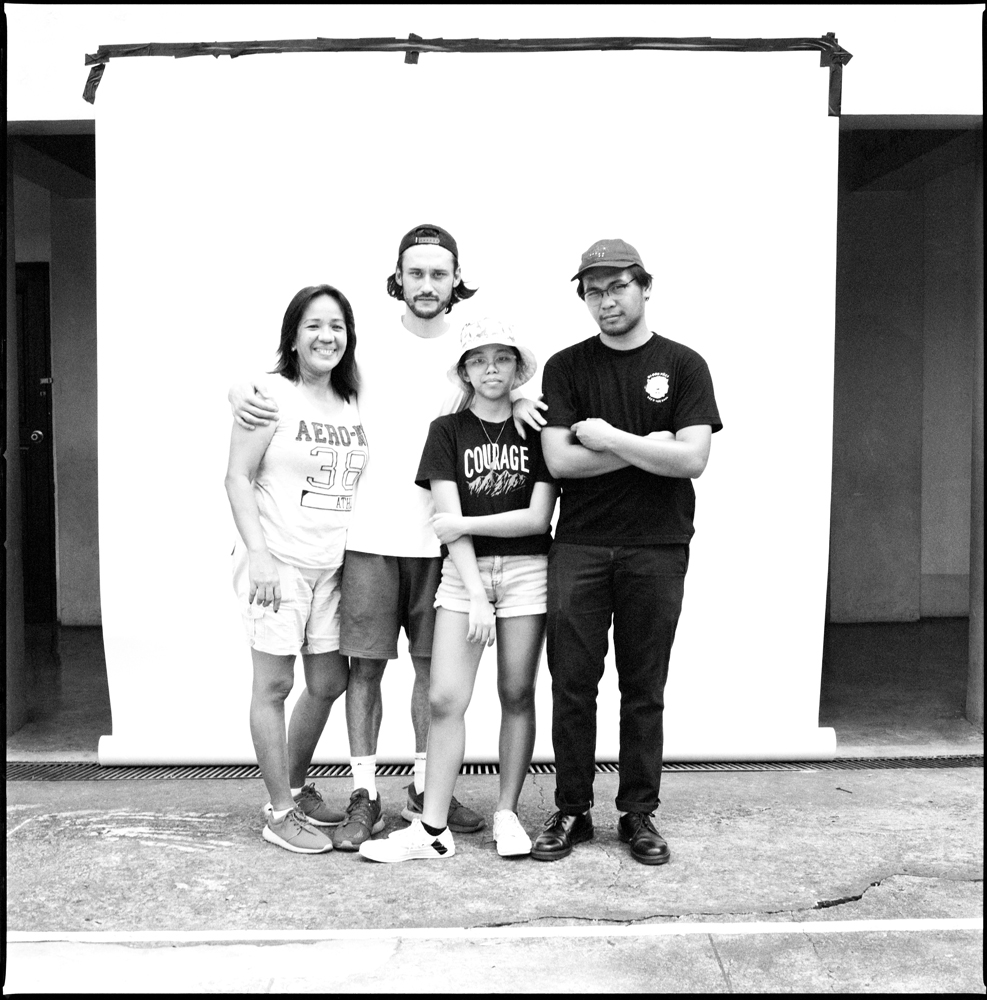 On all your journeys around the world, which place makes a lasting impression on you?
One place I always think of is the Burning Ghats in Varanasi India. It is a place where believers burn their dead, believing that the one who is cremated at this place will gain salvation from the cycle of birth and death. At that time, I had an existential crisis and like so many I asked myself, "what is the purpose and our mission here in the 80 years we have?" I think seeing people being burnt and the normality with which local people deal with death made me realise that I am only a very small part and should not give myself too much importance. Since then, it has become clear to me that I have two options to use my time in this world, because everything ends one day. Either I brood and leave, or use the time here, filling my life with emotions and memories, and then leave.
Linda Boeing, Co-Founder BHÃVA
»I get inspired meeting exciting new people and feeling connected to the community. These interpersonal connections have become especially important to me after more than two years of the pandemic.«
Meet the People
of porter.
In our collection of portraits, we've followed visionary individuals into the proverbial rabbit hole to find out how they live, dream, and work. Find out how they're transforming the field they are in or take things in a completely new direction, what it takes to make it, and how believing in the idea and yourself is the cornerstone to achieving your goals.
All
Arts
Design
Style
Culinary
Health
All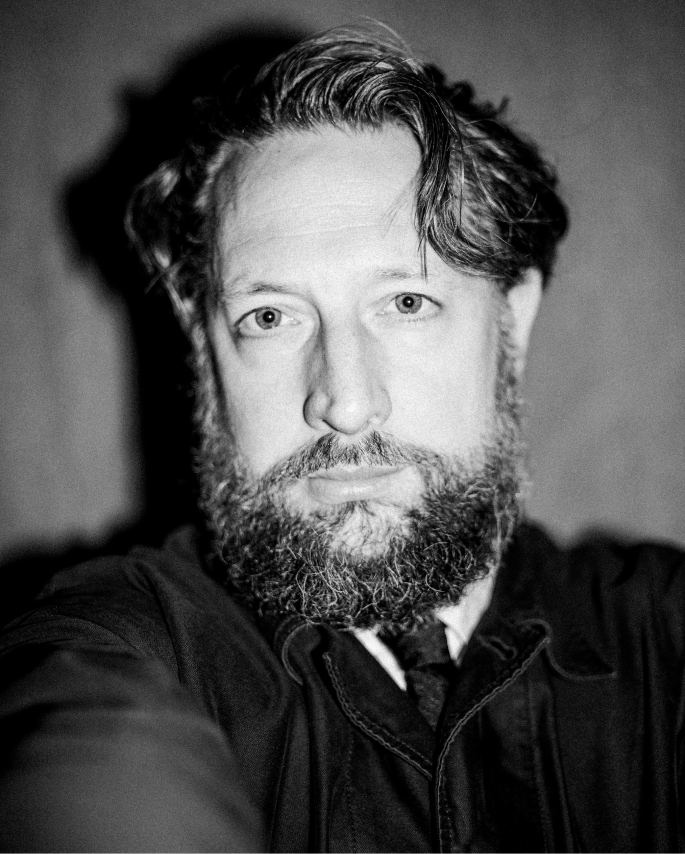 The photographer´s images have an ethereal quality to them, like a moment caught in poesy.
Read full article

→
Arts
Design
Style
Culinary
Health
Join the Porter community and get learn more about our latest openings, events, and membership offers.