How did you end up launching a brand for beard oil and care products?
What started out as a personal project—developing the most nourishing beard oil made of local natural ingredients—for him and his friends—turned out to be Bastian Beyer's calling. While on parental leave with his then young baby in 2015, Bastian started playing around with high quality and unusual ingredients, such as lemon verbena, bergamot, and lavender essential oils, to create one of the best beard oils in the world.
Now in over 100 barbershops, concept stores, and online shops in 10 countries, Beyer's Oil men's grooming products are made by hand, using mostly local organic ingredients, such as beeswax from a small hive in his hometown near Lake Chiemsee in Bavaria. The one-man-operation not only creates each batch and delivers them personally, but he also designed his own logo and bottle design thanks to his background in advertising. Not one to rest on his laurels, Bastian has been slowly expanding his collection of all-natural grooming products to include beard cream, shampoo, hair pomade, and more. We chatted with this one-man operation about his journey so far…
I've always had a beard. I took a year of parental leave eight years ago. During that time, I started mixing my own beard oil out of interest. Actually, I just wanted to make it for my friends, who all have full beards. When a barbershop in Munich got hold of my oil, he was keen to sell it. That's how it started. Since then, I've added one or two new products for men every year, such as a face cream and shampoo. What they all have in common is that they are handmade in Bavaria and completely natural.
"It was important to me from the beginning that Beyer's Oil is very close to my home in Bavaria. I try to get all the ingredients from as close as possible."
When a friend made his laboratory in Berchtesgaden available, Bastian had all the impetus he needed to go commercial with his beard oil. Now he regularly drives from Munich to the laboratory to stir up his products in large cooking pots. Family and friends then gather at his home to help him put labels on the products and pack them up.
Beyer's Oil products are made from high-quality verbena, bees wax, shea butter, jojoba oil and other organic essential oils.
How does your advertising background help you in your own brand?
The good thing is that I can do everything by myself, for example, all the packaging, the labels, the website, the flyers, the promotional materials, and everything around marketing. What I enjoy the most is to design and produce t-shirts, caps, and giveaways.
How much does your home and environment influence what you do?
It was important to me from the beginning that Beyer's Oil is very close to my home in Bavaria. I try to get all the ingredients from as close as possible. The beewax for my beard balm comes from a very small beehive in the neighboring village. All shipping materials are made by a small family business in Bavaria.
You now sell your products in over 100 stores. Do you have a favorite city where they're available?
Unfortunately I haven't been to all the cities where my products are sold, such as Holland, Sweden, and Finland. I would totally love to go there and check out the places and also the barbershops. So far, I find Vienna is the most beautiful and Munich where I've lived for 20 years. I was very surprised by Herrenberg. I visited the city some weeks ago for the first time to go to a barbershop that has been selling my products for a long time. Herrenberg is a beautiful town with many half-timbered houses and the barbershop is picturesquely located right in the center.
What is especially important to you when you're on the road?
It is very important to me that I have enough time to see the places. I never drive more than 4-5 hours by car and always stay overnight. These stopovers have enabled me to see many beautiful cities.
Find out more about the brand and the products at beyersoil.com
Photography: The Porter / Michael Frick 
Alexandra von Frankenberg, Interior & Fashion Designer
»Find a balance between your lust for creative work and the necessary attention you need to give the business aspects. That way, you can successfully turn your creative passion into a thriving business.«
Meet the People
of porter.
In our collection of portraits, we've followed visionary individuals into the proverbial rabbit hole to find out how they live, dream, and work. Find out how they're transforming the field they are in or take things in a completely new direction, what it takes to make it, and how believing in the idea and yourself is the cornerstone to achieving your goals.
All
Arts
Design
Style
Culinary
Health
All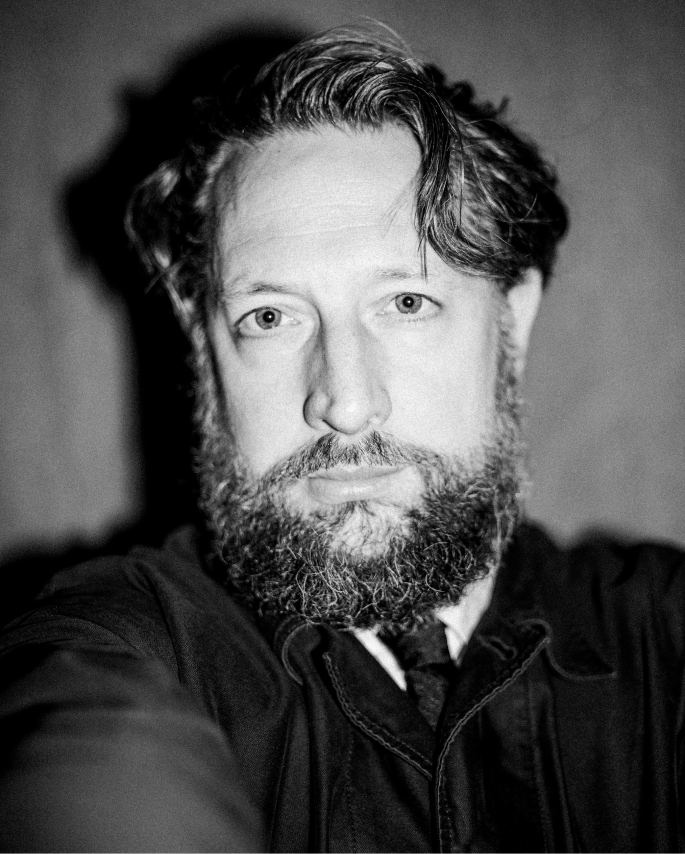 The photographer´s images have an ethereal quality to them, like a moment caught in poesy.
Read full article

→
Arts
Design
Style
Culinary
Health
Join the Porter community and get learn more about our latest openings, events, and membership offers.